Material Override makes use of the new Geometry Nodes, it allows you to overwrite for temporary visuals on the fly all the selected objects (which have a material) with the chosen material.
Material Override Panel: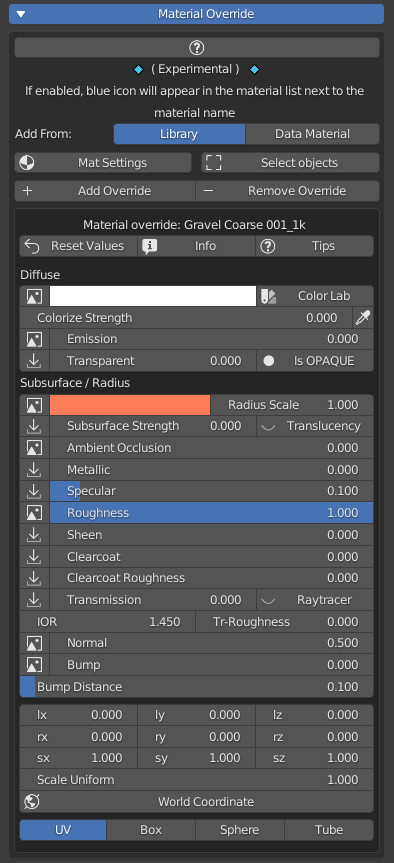 Mat Settings (Popup Menu):
Useful in Eevee render engine to set the same material properties in one go, on all materials that have the Material Override applied
You will need to check the properties you want to modify, modify them, and press the Ok button:
Select Objects:
By pressing this button, it will select all objects containing the same Material Override Geometry Nodes. This makes it very easy to eventually delete Material Override, which is useful as you can apply different Material Override in your project


Add Override:
Adds/Replaces the Material Override to all selected objects, according to the "Add From" chosen

Remove Override:
Removes the Material Override to all selected objects.