Press the INFO icon to get all the information about the materials.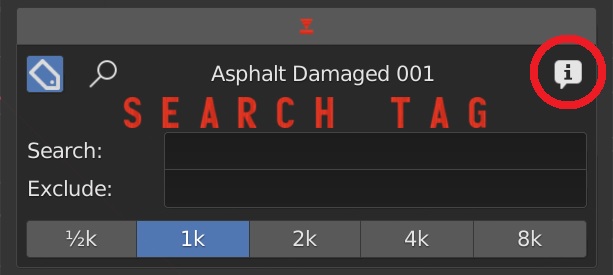 Show Info: click the triangle to show material infos and license details.
Edit Tags: Check this in order to unlock Tags editing.
Copy/Paste: Use theese buttons to copy and paste Tags between one material and another.
X Icon: select a tag. Press X icon to delete (only with "Edit tag" activated).
Add tag: Add your own tags to easily organize and find your favourite materials.
Search Tag (loupe icon): search for tags and find if a name is already in use.