Every module has a list of settings. You can collapse or expand it with the blue triangle icon.
The green Icon lets you swap materials between modules, useful if you want to preserve the painted mask.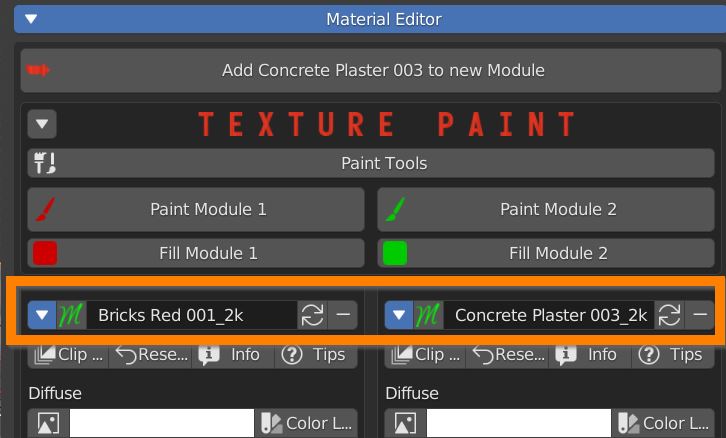 The circular arrows icon replaces the material with the one selected from the library.
With the minus icon you can delete the module.
Clip textures lets you turn off repeating on the margins, useful with decals and logos.
Reset Values brings back the default values for every parameter of the module.
After pressing the Info button, click on the white triangle to show infos on the material, its owners and license permissions (mostly Creative Commons 0).
Tips button reveals some question mark icons, that bring infos on the adjacent parameter.